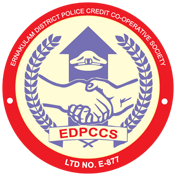 History
The fraternity of Kerala police association has brought about lots of positive changes to the Police community. One of the foremost being the formation of Police societies. With the aim of meeting the district police personnel's financial needs, first time organisers of the movement started the society on 29.03.1988 an ad hoc committee was started. Even after the formation of police societies in other districts, the police dept. didn't give approval to start the society in Ernakulam district.

On 15.06.1990, an 11 member ad hoc committee was formed and started with an intense motive. Ignoring the negative response from the dept. the organisers went ahead, getting the approval from the Co-operative Registrar. Then on it started with 100/- share for an individual under the ad hoc committee. Against this a section of police personnel came, but ad hoc committee avoided this and proceeded.

From there on, with 594 members and Rs. 59,900/- share capital the society was registered on 12.03.1991 . At A.R. Camps mess hall on 08.04.1991 the first public meeting was conducted, the operations started by 24.04.1991 and on 07.06.1991 the first director board was elected.
Now Emergency loans upto 20,000, personal loans upto 5 lakhs, 3 lakhs for gold loan, upto 2 lakhs for purchasing gold, upto 5 lakhs for vehicle loan are some of the more popular loans. More than helping out with a loan, its also about instilling a habit for savings. The society has brought forth many a policies for financial security of police families.

Since 1999 the society made an insurance coverage for for all its members. In the event of accidental death a compensation of 2 lakhs for the dependents, 1 lakh in case of permanent disability, and in case of partial disability, a sum of 1,000/- per week for a maximum of 104 weeks, these are some of the benefits on offer for members of the society. Also, recurring deposits and small gold loans on personal guarantee are other schemes.

The society received the award for best employees corporative society for the years 2002-03, 2005-06, 2007-08, they were also honoured with 'Induchoodan Award' for the year 2002-03 and during the same year they won the best gas agency award by Bharath petroleum.
News
View All