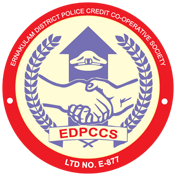 President's Message

The cooperative movement of our state has contributed much to the progress and betterment of the society. The Ernakulam district police cooperative movement has done commendable work for the police personnel in the district.
Besides providing loans and financial aid, the society has essayed to inculcate a habit of savings in the personnel and thereby ensure the finanacial security of the families involved.
Today, as the society brings its clients diversified financial products, it faces certain obstacles and hurdles in carrying out the operations. As per the new 97th amendment, laws relating to cooperative movements and new banking laws, our activities were being monitored and controlled.

Taking into account the changed circumstances, we too have to incorporate changes into our structure and operations safeguarding our interests and evolving new ways for the betterment of members and the society at large. We earnestly request your valuable suggestions and feedback for the same.

News
View All